Fundraising

PSC Trust is the nominated charity for a number of events. If you wish to sponsor any or all of the fundraising efforts listed below please use the sponsorship form (download pdf sponsorship form here). We are able to provide fundraising packs for event organisers, which include information flyers and t-shirts. Contact the PSC Trust for more details.

Online LIVEr Appeal click here for more details

Marathons
Sunday 18th May 2008
At least 10 people will be running 10K in Glasgow
Organised by Elaine Grant in memory of a NHS colleagues' cousin who died from PSC last year.
London Marathon - update:
Ulen Neale
Events

June 6th-8th
Coast-Coast cycle ride: A sponsored cycle ride by four fundraisers this summer in memory of Graeme, a fellow football supporter and whose blog was followed online. Details to come.

In Memoriam
For Graeme (Hazey) who died 4am Sunday, January 6, 2008. Please read his blog at www.readytogo.net/blogs/hazey Details of how to order Graeme's book can be found at www.hazeysbook.co.uk

An evening in tribute of Graeme is being held ' Remembering Graeme 'Hazey' Kerton'. The Hazey Race Night was held at the Stadium of Light on 29th March - followed by a charity football match...A HUGE WELL DONE and THANK YOU to everybody who made this happen and for all the effort put into the events.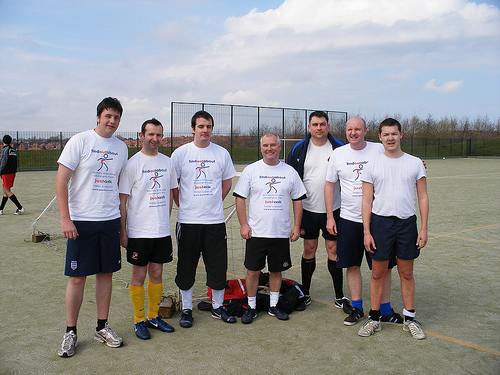 FOR SALE:
PSC Trust round neck short sleeved t-shirts
white only - sizes L and XXL available £7.99 each
| | |
| --- | --- |
| Front of t-shirt | Back of t-shirt |
Please send us a cheque (payable to the PSC Trust) plus £1.75 p&p per t-shirt. For discounts please contact us.